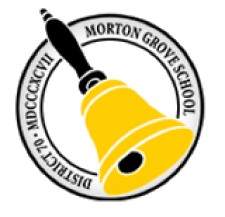 Registration Gateway by SRC Solutions, Inc. creates a seamless portal for information transactions between school district and guardians.
Center Valley, PA, September 21, 2016 (Newswire.com) - ​At Morton Grove School District 70, located just north of Chicago, Illinois, personalizing the educational experience of each student and their families through digital approaches is not uncommon. For just one example of this, Assistant Principal Jennifer Kiedaisch appears in videos on the school districts Anti-Bullying page, in which she outlines bullying protocol, prevention and reporting guidelines for both parents and students. Recently, the small school district, which caters to roughly 900 students, has welcomed another digital approach: this time catering to student enrollment.
Using Registration Gateway, the school district website provides two separate portals for parents to register their children for school: New Students, and Returning Students. From these portals, parents can enter all of their student's necessary registration information from the comfort of their own homes. There are many advantages to parent-conducted data entry, on both sides of the portal. According to Alana McCloskey, Morton Grove SD70's Administrative Assistant, "There is less of a chance for data entry error when the parent completes the information and it is verified by the registrar in less than 15 minutes."
It used to take me days to enter all of the information for our incoming kindergarten students. Many hours of time is saved by having the parents do all of the data entry.

Alana McCloskey, Administrative Assistant for Morton Grove SD 70
Says McCloskey, "After review, the file is sealed and all information is effortlessly moved over to PowerSchool. All information is stored in one easily accessible location." Registration Gateway effectively organizes and then permanently stores the data within the password-protected system. This ensures data and document safety against natural disaster, becoming lost to the office, misfiling, and theft. Based on her testimony, and the affirmation of many other customers, which can be read by clicking here, Registration Gateway has proved itself trustworthy in this process. It meticulously handles the student files and catalogs them correctly within PowerSchool, as well as makes each file instantaneously reachable.

McCloskey's favorite benefit from Registration Gateway utilization is the amount of time that it saves her and the rest of the staff during student enrollment season. "It used to take me days to enter all of the information for our incoming kindergarten students. Many hours of time is saved by having the parents do all of the data entry." While 900 students doesn't make Morton Grove SD70 a large district, 900 different registration installments certainly takes a long time the old-fashioned way. After commissioning Registration Gateway, new student, kindergarten and otherwise, as well as returning student registration, was done 100% through the digital portals. "I probably spent about 30-40minutes completing a single student's registration." Considering Morton Grove sees about 140 new student registrations a year, we can deduce that McCloskey has saved about 82 hours of manual data entry with Registration Gateway. "Going forward, Morton Grove will see a high ROI in many different forms: cutting the costs of paper supplies, and being a more productive team by reducing the amount of menial tasks that need to be completed like data entry," stated Patrick Maher, CEO of SRC Solutions, Inc. They've always been the type to work smarter, not faster, which is exactly why we knew a partnership between their district and SRC Solutions would be an advantageous one."
About SRC Solutions, Inc.
SRC Solutions' flagship product Registration Gateway has had a long and successful partnership with K12 school districts. Being a technology leader is nothing new to SRC Solutions. Going all the way back to 2008, Registration Gateway was one of the first Online Enrollment solutions to offer real-time data integration to Student Information Systems.
Source: SRC Solutions, Inc.
Share: